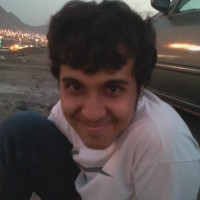 Personal information
Sex: Male
Date of birth: 1999
Area of activity: Human rights activist
Place of residence: Muhayil Asir
His arrest seems to be linked to his activity on Twitter and his support of prisoners of conscience.
Arrest and jail information
Prison: Sha'ar Prison, Asir
Date of arrest: ٍSeptember 2019.
Manner of arrest: Police officers raided his home and arrested him.
Trial information
Court: Specialised Criminal Court (SCC)
Violations
Arbitrary arrest/ detention
Timeline
September 2019 -

He was arrested following a raid on his home in Muhayil.