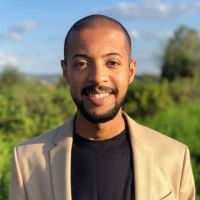 Personal information
Sex: Male
Date of birth: 1992
Place of residence: Medina
Abdullah Jelan is a young Saudi who studied in the United States under a Saudi scholarship program. Upon his return to Saudi Arabia, the certification of his diploma was refused. Abdullah Jelan started his social activism on social media and defended his right to a job, spoke about unemployment and basic rights in Saudi Arabia. To date, his fate and whereabouts remain unknown.
Arrest and jail information
Prison: Dhahban Central Prison, Jeddah
Date of arrest: 12 May 2021
Manner of arrest: On 12 May 2021, approximately 6 cars, each with at least two men, arrived in front of Abdullah Jelan's mother's house. The authorities entered and searched the house, and then forcibly arrested Abdullah Gilan without showing any warrant.
Trial information
Charges: ALQST does not have a copy of the exact charges, but according to the Saudi government's response to the UN Working Group on Enforced or Involuntary Disappearances (WGEID), Jelan is prosecuted under the Terrorism and Financing of Terrorism Act.
Court: Specialised Criminal Court (SCC)
Verdict: Jelan was sentenced to a 10-tear prison term, followed by a 10-year travel ban.
Violations
Arbitrary arrest/ detention ,
Enforced disappearance ,
Denied contact with family ,
Denied access to a lawyer ,
Torture and ill-treatment ,
Denied access to healthcare
Violation details
During his arrest in Medina, he was held in solitary confinement with his legs tied together. He was electrocuted during interviews, and kicked and beaten by officials.
Timeline
End of October 2022 -

Jelan was sentenced at the SCC to a 10-year prison sentence followed by a 10-year travel ban.

21 July 2021 -

Acknowledgement by the Saudi authorities, in a UN WGEID response, that Abdullah Jelan is arrested.

3-4 Weeks later -

Abdullah Jelan was transfered to Dhahban Prison, Jeddah.

12 May 2021 -

Arrest of Abdallah Jelan from his house in Medina.