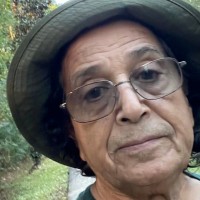 Personal information
Sex: Male
Marital status: Married
Place of residence: USA
Arrest and jail information
Prison: Al-Ha'ir Prison, Riyadh
Date of arrest: 21 November 2021
Manner of arrest: From King Khalid International Airport
Trial information
Charges: Support and financing of terrorism; undermining the security of the state
Court: Specialised Criminal Court (SCC)
Verdict: He was sentenced to 16 years and three months in prison, in addition to a travel ban of the same length. The appeal's court increased the sentence to 19 years.
Date of verdict: 3 October 2022
Violations
Torture and ill-treatment
Violation details
Held in solitary confinement
Timeline
20 March 2023 -

Saad al-madi was released and all his charges dropped. It is still not clear whether the kingdom has lifted the travel ban

8 February 2023 -

The Specialised Criminal Court of Appeal increased the sentence to 19 years.

3 October 2022 -

He was sentenced to 16 years and three months in prison, in addition to a travel ban of the same length.

21 November 2021 -

He was arrested from King Khalid International Airport.