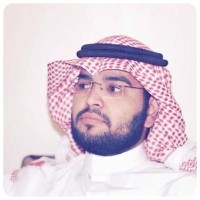 Personal information
Sex: Male
Date of birth: 25 February 1985
Area of activity: ACPRA Member , Human rights activist
Place of residence: Al-Qaseem
Arrest and jail information
Prison: Onayza Prison, al-Qassim
Date of arrest: 17 September 2017
Trial information
Charges: The charges against him included "incitement against public order," "insulting the judiciary," "describing the ruling Saudi state 'unjustly and wrongly' as a police state," and "participating in an unlicensed association."
Court: Specialised Criminal Court (SCC)
Verdict: Resentenced to eight years in prison and eight-year travel ban.
Date of verdict: 29 May 2016
Violations
Arbitrary arrest/ detention ,
Denied access to a lawyer
Timeline
07 November 2019 -

He was transferred from Onayza prison to the High security Prison of Buraida criminal prison.

18 March 2019 -

He was

transferred

from the prison where he was being held to another location lacking the most basic amenities.

17 September 2017 -

He was arrested after being kept out of prison.

17 September 2017 -

The appeal Court upheld the sentence.

29 May 2016 -

He was

sentenced

to eight years in prison, followed by an eight-year travel ban, and banned from writing.

27 October 2014 -

His trial before the Specialised Criminal Court (SCC) in Riyadh

began

.