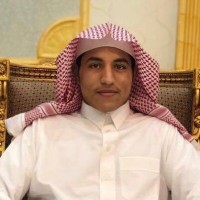 Personal information
Sex: Male
Date of birth: 2001
Area of activity: Family member of political prisoner
Son of the missing preacher Sulaiman al-Dowaish
Arrest and jail information
Prison: Malaz Prison, Riyadh
Date of arrest: 18 October 2021
Manner of arrest: He was arrested for sending a text message to Badr al-Asaker, the director of Crown Prince Mohammed bin Salman's private office, to ask about his father Sulaiman al-Dowaish, whose fate and whereabouts have remained unknown since he was forcibly disappeared by the authorities in 2016. Al-Asaker then sent the order to the Public Prosecution for Abdulrahman's arrest.
Trial information
Charges: While in detention Abdulrahman was forced to sign a typed document in which he confessed under duress to a number of offences under the Anti-Cybercrime Law, including the preparation, storage and transmission by means of his mobile phone of material harmful to public order and privacy and defamatory of others. He was also made to confess to adopting an extremist ideology; attempting to damage community safety, the social fabric and public order by means of content sent from his mobile phone; and sending a message to someone via his mobile phone asking about his father and attaching tweets his father had posted insulting the country's ruler.
Violations
Arbitrary arrest/ detention ,
Denied contact with family ,
Denied access to a lawyer