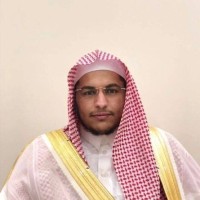 Personal information
Son of the missing preacher Sulaiman al-Dowaish
Arrest and jail information
Date of arrest: 14 August 2021
Manner of arrest: He had received a phone call from the Saudi authorities asking him to go to the Naif College for National Security in Riyadh, supposedly to have the electronic tag removed from his ankle. However, as soon as he arrived he was informed that he had to spend the remainder of his sentence, amounting to eight months, in prison.
Trial information
Charges: Support for Islamic State (IS) and holding extremist ideas, although the Public Prosecution failed to produce any evidence for this.
Court: Specialised Criminal Court (SCC)
Verdict: Sentenced to three and a half years in prison with eighteen months suspension, to be followed by a travel ban of similar duration.
Violations
Arbitrary arrest/ detention ,
Enforced disappearance ,
Torture and ill-treatment