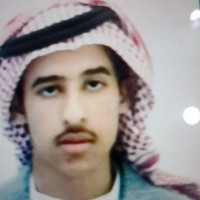 Personal information
A nephew of Abdul Rahim, the man shot dead by security forces, Ahmed was a 19-year-old university student when he was arrested.
Arrest and jail information
Prison: Dhahban Central Prison, Jeddah
Trial information
Charges: The charges brought against him included "preparing and sending information through his Twitter account that would harm public order"; "seeking to destabilise and disrupt the social fabric and national cohesion" and "expressing sympathy for dead terrorist [Abdul Rahim al-Huwaiti]". According to his lawyer, Ahmed Abdel Nasser al-Huwaiti did not know that his uncle was classified as an opponent of the state and merely wanted to mourn his relative.
Verdict: 21 years in prison
Violations
Arbitrary arrest/ detention ,
Observers denied access to court hearings
Timeline
2021-2022 -

He was initially sentenced to five years in prison, but his sentence was increased to 21 years on appeal.

1 October 2020 -

Ahmed was arrested on the campus of Prince Fahd bin Sultan University in Tabuk City.