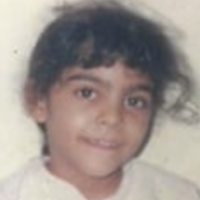 Personal information
Sex: Female
Marital status: Married
Date of birth: 10 January 1990
Area of activity: Human rights activist
Place of residence: Al-Qatif
Arrest and jail information
Prison: Al-Mabaheth (General Investigations Directorate), Dammam
Date of arrest: 06 December 2015
Trial information
Charges: Charges relating to her activism
Court: Specialised Criminal Court (SCC)
Verdict: Eight-year prison sentence.
Date of verdict: 10 February 2021
Violations
Arbitrary arrest/ detention
Violation details
Along with her husband, she was arrested after participating in and filming protests calling for an end of discrimination against Saudi Arabia's Shi'a minority.
Timeline
Mid-2022 -

The Court of Appeal increases her sentence from eight to 13 years.

10 February 2021 -

The SCC

sentenced

her to eight years' imprisonment on charges relating to her activism.

31 January 2019 -

The Saudi authority announced Israa will not be facing the death penalty following pressure from the international community and international human rights organisations.

13 January 2019 -

The trial was postponed without a new date being set.

06 August 2018 -

At a trial before the Specialised Criminal Court (SCC), the Public Prosecutor

called for

the death penalty for her.

06 December 2015 -

She was

arrested

with her husband after participating in peaceful protests in Al-Qatif.