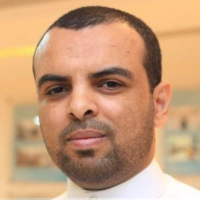 Personal information
Sex: Male
Date of birth: 24 January 1982
Area of activity: Journalist , Writer
Place of residence: Riyadh
Al-Muraisy, moved from Yemen to Saudi Arabia in 2003 and began his professional career in journalism the following year. He has worked for several Saudi media outlets, including TV channels Al-Majd and Al-Resalah. His Twitter account has more than 100,000 followers, with his tweets focusing on his areas of specialisation, including digital media and human development. He has produced more than 30 television programmes, and has been a guest on a number of programmes dealing with technology and social media. Al-Muraisy also wrote a book, published in 2014, entitled "Sparrow's Milk"
Arrest and jail information
Prison: Al-Ha'ir Prison, Riyadh
Date of arrest: 1 June 2018
Manner of arrest: Arrested at his home by security forces, taken to an unknown location and held incommunicado
Violations
Arbitrary arrest/ detention ,
Enforced disappearance ,
Denied contact with family ,
Denied access to a lawyer
Timeline
6 April 2023 -

He was released following the expiry of his five-year prison sentence; he is now in Yemen.

October 2020 -

He was brought to trial for the first time.

April 2020 -

Due to the Covid-19 breakout in Saudi Arabia, he was denied contact with his family again.

May 2019 -

He was finally able to

contact

his family nearly a year after his enforced disappearance.

1 June 2018 - May 2019 -

Al-Muraisy's family were denied any information about him, unable to see him, visit him, phone him, or know anything about his fate.

01 June 2018 -

He was

arrested

at his home by security forces, taken to an unknown location and held incommunicado.