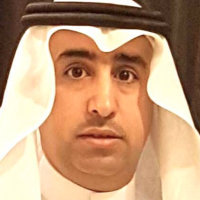 Personal information
Sex: Male
Marital status: Married
Date of birth: 1979
Area of activity: ACPRA Member , Human rights activist
Place of residence: Buraydah, Al Qassim
Arrest and jail information
Prison: Buraydah Prison, al-Qassim
Date of arrest: 24 May 2018
Violations
Arbitrary arrest/ detention ,
Denied contact with family ,
Denied access to a lawyer ,
Torture and ill-treatment
Violation details
He has been subjected to beatings and electrocuted, and placed in solitary confinement
Timeline
24 May 2018 -

He was arrested again.

21 April 2016 -

He was released from Counselling and Care Centre after more than five years in detention including several months in solitary confinement.

29 November 2015 -

He was taken to Mohammed Bin Nayef Counselling and Care Centre

21 March 2011 -

He was again arrested, put on trial, and sentenced to eight years in prison with half the term suspended and a 4-year travel ban.

1 January 2008 -

He was released.

4 September 2007 -

Mohammed al-Bajadi was previously arrested and held in solitary confinement without charge or trial.