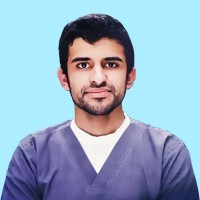 Personal information
Sex: Male
Area of activity: Blogger
Place of residence: Riyadh
Osama Khalid is a Saudi medical student in his early thirties. He has been active in the information technology field since 2006, and founded the Computer Club in 2013. He also managed the medical online cloud in which medical students bring their contributions in order to build a full library. Among his most prominent activities are his work on the Arabic Wikipedia encyclopedia and translation, in addition to writing on his personal blog.
Arrest and jail information
Prison: Al-Ha'ir Prison, Riyadh
Date of arrest: July 2020
Trial information
Charges: He was tried on charges related to provoking public opinion.
Court: Specialised Criminal Court (SCC)
Verdict: He was initially sentenced to five years. Then the ruling was overturned on appeal and increased to 32 years. Osama has the opportunity to object to the ruling in the Supreme Court.
Violations
Arbitrary arrest/ detention ,
Observers denied access to court hearings