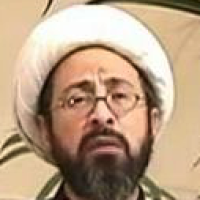 Personal information
Sex: Male
Area of activity: Cleric
Al Amer called for social justice, the constitution of the country to divide into three separate authorities and supported the demands of the majority
Arrest and jail information
Prison: Al-Ha'ir Prison, Riyadh
Date of arrest: 18 August 2011
Manner of arrest: He was arrested in al-Hasa on his way home from the mosque after maghrib prayer. He was stopped on the road and taken away to an unknown location. After constant searching for nearly a week, it was discovered that he was in the public jail in Dammam.
Trial information
Charges: Defamation of the monarchy; sedition; advocating for change; and interfering with the decisions made by the King
Court: Specialised Criminal Court (SCC)
Verdict: Eight years in prison, followed by a ten-year travel ban and a ban on participating in speeches or lectures upon release.
Date of verdict: August 2014
Violations
Arbitrary arrest/ detention ,
Denied contact with family ,
Denied access to a lawyer ,
Observers denied access to court hearings