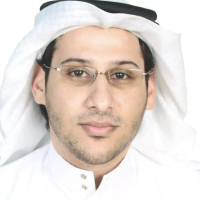 Personal information
Sex: Male
Date of birth: 17 June 1979
Area of activity: Human rights activist
Place of residence: Jeddah
Known for representing activist Raif Badawi and members of the now banned Saudi Association for Civil and Political Rights (ACPRA) in court, and as the founder of the Monitor of Human Rights in Saudi Arabia
Arrest and jail information
Prison: Dhahban Central Prison, Jeddah
Date of arrest: 15 April 2014
Manner of arrest: During the fifth session of his trial at the Specialised Criminal Court the judge ordered him arrested pending the outcome of the case; Abu al-Khair was placed in Al-Ha'ir Prison
Trial information
Charges: Contempt of court; criticising the system of absolute monarchy and calling for a constitutional monarchy; inciting public opinion; communicating with foreign entities; using the media to smear the country's reputation
Court: Specialised Criminal Court (SCC)
Verdict: 15-year prison term, 15-year travel ban and a fine of 200,000 Saudi riyals
Violations
Torture and ill-treatment
Violation details
During his detention, Abu al-Khair has carried out several hunger strikes to protest his prison conditions. Since his arrest he has been subjected to ongoing ill-treatment, including solitary confinement, sleep deprivation, and denial of food and adequate medical care.
Awards
Olof Palme Prize in 2012; Ludovic Trarieux International Human Rights Prize in 2015; Law Society of Upper Canada Human Rights Award in 2016; Right Livelihood Award, Sweden in 2018 (jointly with Mohammed Fahad al-Qahtani and Abdullah al-Hamid); PEN Pinter Prize for an International Writer of Courage in 2018, American Bar Association award in 2019 Geuzenpenning award in 2020 from Amnesty - Netherlands ( jointly with Mohammed al-Qahtani, Abdullah al-hamdi and Mohammed al-Bajadi)
Timeline
October 2022 -

The authorities prevented him from taking medication and visiting hospital.

6 February 2020 -

He

announced

that he ended his own hunger strike, after nearly two months, after he was transferred from high security detention back to his previous prison accommodation.

11 December 2019 -

He was placed in high security prison again and he went in hunger strike for the second time to protest against ill treatment.

29 November 2019 -

He

started

a hunger strike as an objection to ill treatment and removal from Dhabhan prison to high security prison on the 26 November, in which he was subjected to punishments by prolonged sun exposure, denied to basic furniture such as mattress, heater/air-conditioner and all his books were seized. After nearly two weeks Waleed ended his hunger strike.

6 July 2014 -

He was sentenced to a 15-year prison term, a 15-year travel ban, a fine of 200,000 Saudi riyals ($53,333 USD), and the closure of all websites linked to him. Among the charges brought against him were "inciting public opinion against the State and its people"; "inciting international organisations against Saudi Arabia with the intent of ruining its reputation"; and "setting up and supervising an unlicensed association".

15 April 2014 -

Arrested after refusing to sign an agreement stating that he would give up his human rights activism.