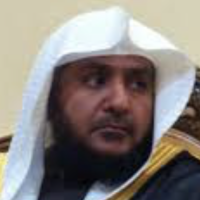 Personal information
Sex: Male
Marital status: Married
Date of birth: 1966
Area of activity: Academic , ACPRA Member , Human rights activist
Place of residence: Al Qassim
Co-founder of the Saudi Civil and Political Rights Association (ACPRA) and and a former profession in Islamic Jurisprudence in the Kingdom of Saudi Arabia.
Arrest and jail information
Prison: Buraydah Prison, al-Qassim
Date of arrest: 9 March 2013
Manner of arrest: Arrested at the Criminal Court in Buraydah
Trial information
Charges: Disobeying the ruler of the country; incitement against the Saudi regime; damaging the country's reputation; co-founding a civil association (ACPRA); disseminating information to foreign entities
Court: Specialised Criminal Court (SCC)
Verdict: 10-year prison term and 10-year travel ban
Date of verdict: 19 October 2015
Violations
Arbitrary arrest/ detention
Timeline
7 يناير 2023 -

أُفرج عنه بعد أن أنهى فترة محكوميته. كما لا يزال ممنوع من السفر لمدة عشر سنوات.

19 October 2015 -

He was

sentenced

to 10 years in prison followed by ten years of travel ban.

09 March 2013 -

He was arrested at the Criminal Court in Buraydah.

2013 -

He was originally

sentenced

to eight years in prison after a trial before a criminal court but his sentence was later overturned.