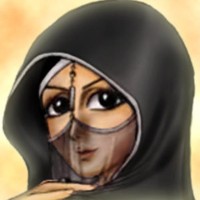 Personal information
Sex: Female
Area of activity: Human rights activist , Women's rights activist , Writer
Place of residence: Riyadh
Arrest and jail information
Prison: Al-Ha'ir Prison, Riyadh
Date of arrest: 06 June 2018
Manner of arrest: In a raid on her home by security forces
Trial information
Charges: Communicating with foreign entities; recruiting state employees to gather confidential information; providing financial support to hostile entities abroad
Court: Criminal Court
Violations
Arbitrary arrest/ detention ,
Denied access to a lawyer ,
Torture and ill-treatment
Violation details
Placed in solitary confinement, suffered brutal torture by beating and use of electric shocks. She was also sexually molested.
Timeline
04 March 2020 -

She attended a trial session but the public prosecution asked for the session to be postponed to collect more evidence. The judge agreed to further postpone the trial without giving any specific date.

19 February 2020 -

Women rights activists Abdulaziz, Naseema al-Sadah, and Samar Badawi were called for a secret trial session in the Criminal Court in which international observers denied from attending.

18 July 2019 -

She was summoned to attend a hearing of her trial in the Riyadh Criminal Court and was convicted of charges based on confessions to posting on social media including Twitter. Judge Ibrahim Ali al-Luhaidan asked her to sign a document requesting a temporary release until the next hearing, without setting a date for this.

06 June 2018 -

She was arrsted in a raid on her home by security forces.