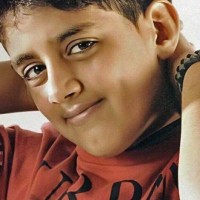 Personal information
Sex: Male
Marital status: Single
Date of birth: 2000
Place of residence: Al-Awamiyah
Group:
He was arrested when he was 13/14 years old and is known as the youngest political prisoner in Saudi Arabia. He was arrested for participating in al-Qatif protest in 2011 in which one of his sibling Redha Qureiris was detained as well, while his other brother Ali Qureiris was killed by security police.
Arrest and jail information
Prison: Al-Mabaheth (General Investigations Directorate), Dammam
Date of arrest: 20 September 2014
Manner of arrest: Without any warrant, the Saudi authorities arrested him on the King Fahd causeway while travelling with his family to Bahrain.
Trial information
Charges: Throwing Molotov cocktails; conspiring to injure soldiers; participating in a terrorist organisation; and taking part in demonstrations and the funeral procession of his brother Ali Qureiris, who was killed during the 2011 demonstrations.
Court: Specialised Criminal Court (SCC)
Verdict: He was finally sentenced to 12 years in prison, suspended for four years.
Date of verdict: 16 July 2019
Violations
Arbitrary arrest/ detention ,
Enforced disappearance
Violation details
He was arrested when he was still a minor at the age of 13-14 years old.