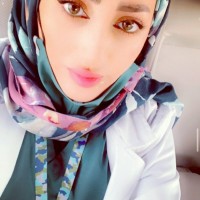 Personal information
Sex: Female
Date of birth: 11 May 1988
Place of residence: Riyadh
She a medical doctor in Riyadh. She is active on social media, discussing Saudi politics and advocating for human rights in Saudi Arabia, including women's rights, freedom of religion, freedom of expression, and freedom for prisoners of conscience.
Arrest and jail information
Prison: Al-Ha'ir Prison, Riyadh
Date of arrest: May 2021
Manner of arrest: Arrested by officials from the Saudi Presidency of State Security raided her family home in Riyadh.
Trial information
Charges: She was detained in accordance with Articles 2 and 19 of the Law on Combatting Terrorism Crimes and its Financing. However, the government provided no further information on any charges being brought against her.
Violations
Arbitrary arrest/ detention ,
Enforced disappearance ,
Denied access to healthcare