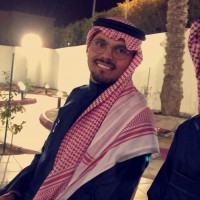 Personal information
Sex: Male
Marital status: Single
Area of activity: Human rights activist , Women's rights activist
Place of residence: Riyadh
Was previously been hounded by the authorities for supporting women's right to drive
Arrest and jail information
Prison: Dhahban Central Prison, Jeddah
Date of arrest: 15 May 2018
Trial information
Charges: The charges against him relate to his peaceful activism and defence of human rights. They include "seeking to shake the social fabric or national cohesion", "instigating strife", "carrying out foreign agendas that disrupt the kingdom's security and stability", and "authorising and publishing a book containing suspicious trends".
Court: Specialised Criminal Court (SCC)
Verdict: Six years and six months in prison, with a two year suspension (from the date of his detention), followed by a travel ban of the same length, on the basis of ta'zir (the judge's discretion). This is under several articles including Article 6 of the Anti-Cybercrime Law and Articles 53 and 55 of the Law on Combating Crimes of Terrorism and its Financing (the Counter-Terrorism Law).
Date of verdict: 20 April 2021
Violations
Arbitrary arrest/ detention ,
Denied contact with family ,
Denied access to a lawyer ,
Torture and ill-treatment
Violation details
Following his arrest on 15 May 2018 he was subjected for months to brutal torture in detention. Al-Rabiah, who suffers from a herniated disc, was tortured by electric shocks and waterboarding; held in a small wardrobe for several days, unable to sit or sleep; hung upside down by his feet; and beaten until unconscious.
Timeline
Early December 2022 -

The SCC sentenced him to 17 years in prison.

Late September 2022 -

Although al-Rabiah's prison term expired, the Supreme Court accepted a request filed by the Public Prosecution to

retry

him, meaning that his case will now be transferred back to the SCC. On 25 September he started a hunger strike in protest over his situation.

September 2021 -

The Court of Appeal upheld the six-year prison sentence against him.

17 April 2021 -

Specialised Criminal Court (SCC)

sentenced

him to six years in prison (from the date of his detention), followed by a travel ban of the same length, on the basis of ta'zir (the judge's discretion). This is under several articles including Article 6 of the Anti-Cybercrime Law and Articles 53 and 55 of the Law on Combating Crimes of Terrorism and its Financing (the Counter-Terrorism Law).

21 March 2021 -

His case was

transferred

to the Specialised Criminal Court (SCC).

15 May 2018 -

He was

arrested

and taken to Dhahban Central Prison in Jeddah.