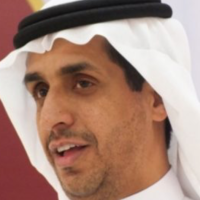 Personal information
Sex: Male
Area of activity: Journalist
Place of residence: Riyadh
Group:
Arrest and jail information
Prison: Al-Ha'ir Prison, Riyadh
Date of arrest: 11 September 2017
Trial information
Charges: The list of charges includes the following: 1) "supporting the Arab revolutions," 2) "traveling to Libya after the collapse of Gaddafi regime to attend a conference without permission from the Saudi government," 3) "publishing tweets calling for the release of some of the arrested prisoners" and 4) " Supporting the Arab Spring.
Court: Specialised Criminal Court (SCC)
Verdict: Three years and a half in prison
Date of verdict: 03 September 2020
Violations
Arbitrary arrest/ detention
Timeline
03 February 2022 -

He is released, after his sentence expired in March 2021

03 September 2020 -

He was sentenced to three years and a half in prison.

10 September 2018 -

His first court hearing was held.