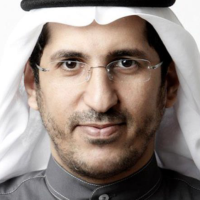 Personal information
Sex: Male
Marital status: Married
Date of birth: 02 November 1973
Area of activity: Academic , Cleric , Journalist
Place of residence: Jeddah
Group:
Arrest and jail information
Prison: Dhahban Central Prison, Jeddah
Date of arrest: 09 September 2017
Manner of arrest: In a raid on his home by armed security personnel.
Trial information
Charges: Over 30 counts including "forming a youth organisation to carry out terrorist acts in Saudi Arabia".
Court: Specialised Criminal Court (SCC)
Verdict: Believed to have been sentenced to death (unconfirmed)
Violations
Arbitrary arrest/ detention ,
Denied contact with family ,
Denied access to a lawyer ,
Torture and ill-treatment ,
Observers denied access to court hearings
Violation details
1) Placed in solitary confinement 2) Subjected to severe torture, including beatings, electric shocks, and cigarettes being extinguished on his body in order to extract confessions from him.
Timeline
July 2019 -

He was transferred to Al Hair prison in Riyadh and procrastination continued in hearing trials.

06 September 2018 -

The Public Prosecutor

called for

the death penalty for him.

09 September 2017 -

He was

arrested

in a raid on his home by armed security personnel.